This Lent was truly remarkable.
Ash Wednesday I started the Consecration. This was my second time, and it went FAR better this time. It is such an amazing devotional. You can read about my experience
here
.
I discovered
Reece's Rainbow
, which I had actually seen before, but I had never really looked through the babies' pictures. Now I am obsessed. This website is like a dream come true for me. I have always been big about adoption, (HELLO, my patron is Mother Teresa!), and this is a real, easy way for me to directly help orphans. I love it.
We saw
Malcolm
get to the
Sizeable Grants
page, then break $10k, then have a
family commit
(whom I am now proud to call my friends!), and then break $15k all before Easter. We also helped advocate for a few others, and help
Heidi and Mike
with their adoption process a bit! This will forever be in my memory as the Lent of the Orphans. I am hoping that we will be able to adopt soon. Kyle is going back and forth, but I'm okay with that right now. Lots of things have to happen before we could anyway. Until then, I will be advocating like crazy for a certain little guy, which will be in another post and over at
Orphan Report
, too.

One of the biggest things that happened during this Lent was that we had our marriage convalidated! It was a small little ceremony in which I left with a valid marriage. It was a GOOD day! And I was able to go to confession later that week with an amazing priest and receive communion the next Sunday. Oh how I missed the Eucharist.
Collin, Kyle, me, JoAnna, and baby Gabriel!
We received news that Kyle's job situation was going to work out, just when we had lost all hope and he was about to go back to his old job. I am so proud of my hubby for taking the initiative and getting it done! He is starting his extra hours tomorrow and we should be good to go after that. Praise be to God!
Lent is never without
suffering
, and we certainly had a lot of that too. Drama with my family, a friend, and then an illness that swept through all of us and is still lingering, made things pretty difficult. But we made it through.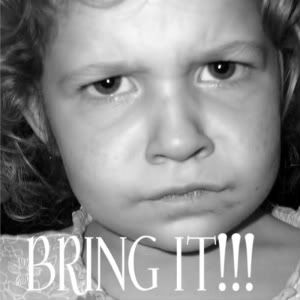 My goals of giving up soda and my Facebook app on my phone went okay. I can't say I stayed completely away from soda, but trying to certainly did add a lot of prayer to my day. And I didn't use the Facebook app at all. I am really trying to cut my computer/Facebook time down a bit, but I have no self control. I
was
able to FINALLY remember not to eat meat on Fridays and didn't slip on that at all!
Come to mommy!
My lent, of course, ended in a big bang, as my husband was finally baptized! We took communion together for the first time. I bawled like a baby in the front pew afterwards. I couldn't help it. I don't think I've ever cried as much as I have this Lent in my life. Mostly tears of joy, so you can't beat that!
"I baptize you in the name of the Father, and of the Son, and of the Holy Spirit, Amen!"
Best. Lent. Ever.
I love you Jesus. Thank you for dying for us and rising again. Thank you for moving within my family and my husband and bringing us all closer to you. We are yours.